Discover and Hire
the Perfect Talent for Your Business
Let us help you manage your project and find the Best Talent for You. Your business ideas can become a reality when our Talents handle your specific needs.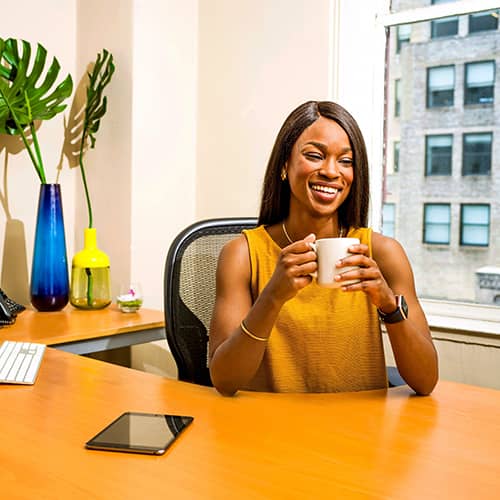 Need to fill a role but want to be doubly sure that he or she is the right fit first?
We provide temp-to-perm hires who can work for you on a short term contract
If everything goes well, they can be hired as full-time resource
If everything goes well they can be hired as a full-time resource.
How Our Talents Are Refined
Vetting & Selection
Our recruiters vet and select Top Talents from thousands of Proficient African freelancers, that are well fitted to help entrepreneurs, businesses, and companies hit their goals
Mentorship & Training
Selected freelancers undergo mentorship and soft skill training, to become reliable, efficient, trustworthy and professional freelancers that can support employers.
Outsourcing
Our recruiters now shortlist talents with skills that are suited to your specific needs, and all you have to do is select! So, tell us what you need, and we'll do ther rest.
Who Are Our Services For?
Hop into our services if you are:
Top Professional Services We Offer
Hire The Best Hands For Your Project

1. Fill out a form - Tell us what you need.

2. We'll quickly provide you with a pool of matching qualified talents to choose from.

3. Discuss job, payment and meeting schedules with talent.

4. Pay funds in our secured payment system that will be released upon your approval and satisfaction.
What Our clients Are Saying...
Audible Talents provided a great freelancer to work with. The most important thing was that he not only did what was needed but shared good recommendations and suggested new approaches for the task. He understood everything quickly and finished the work on time. I recommend them.
I'm impressed at how affordable the rates at Audible Talents are. They provided an exceptional freelancer who delivered on time and was an excellent ally in the research work that I needed for my business. The delivery was quick and all transactions were seamlessly carried out.
Too Busy To Handle The Project & Hiring process Yourself?
We understand! Our team of expert Recruiters can select the best talents according to your requirements. Simply relax and provide the job details, while we get to work.
Frequently Asked Questions